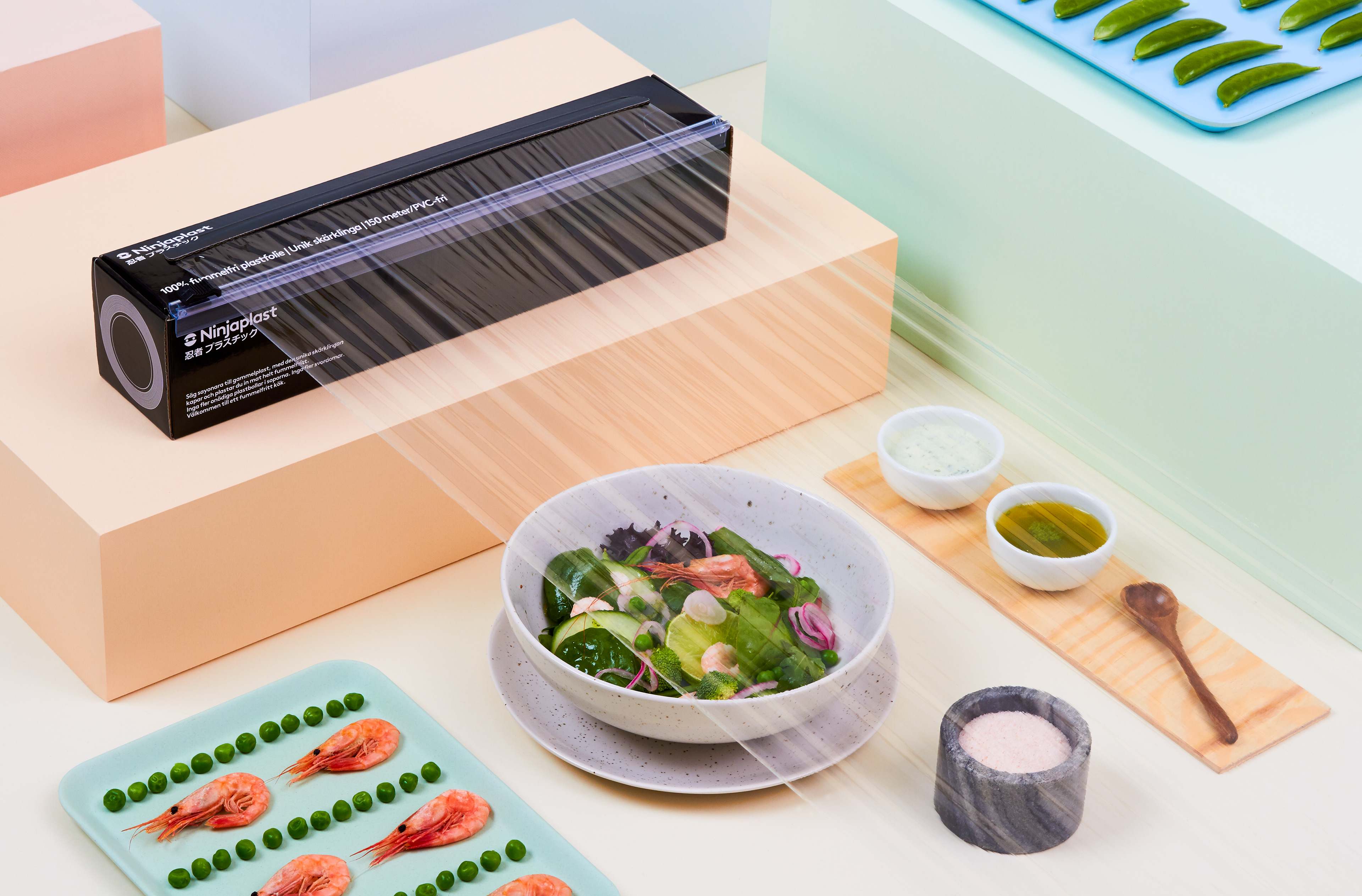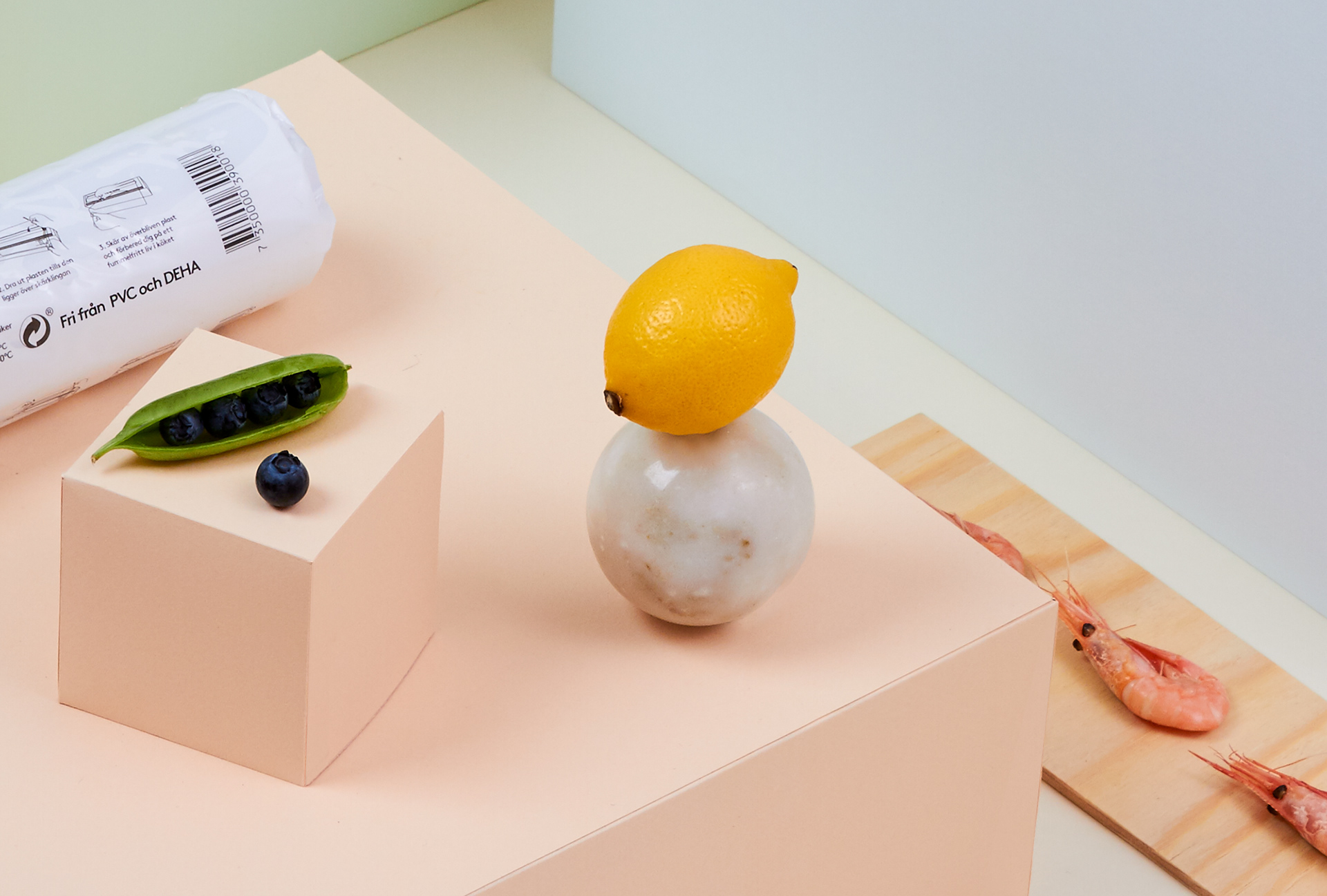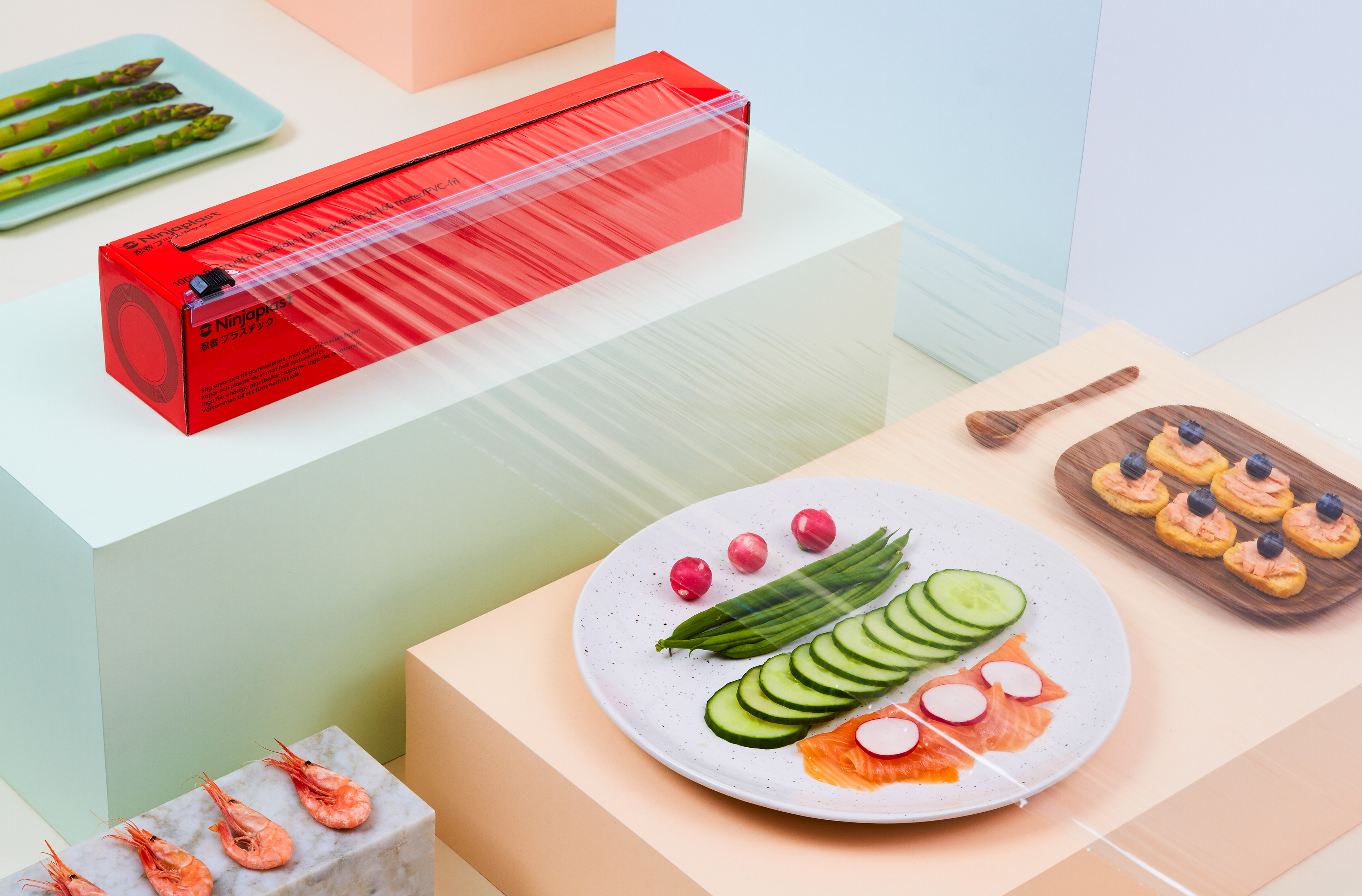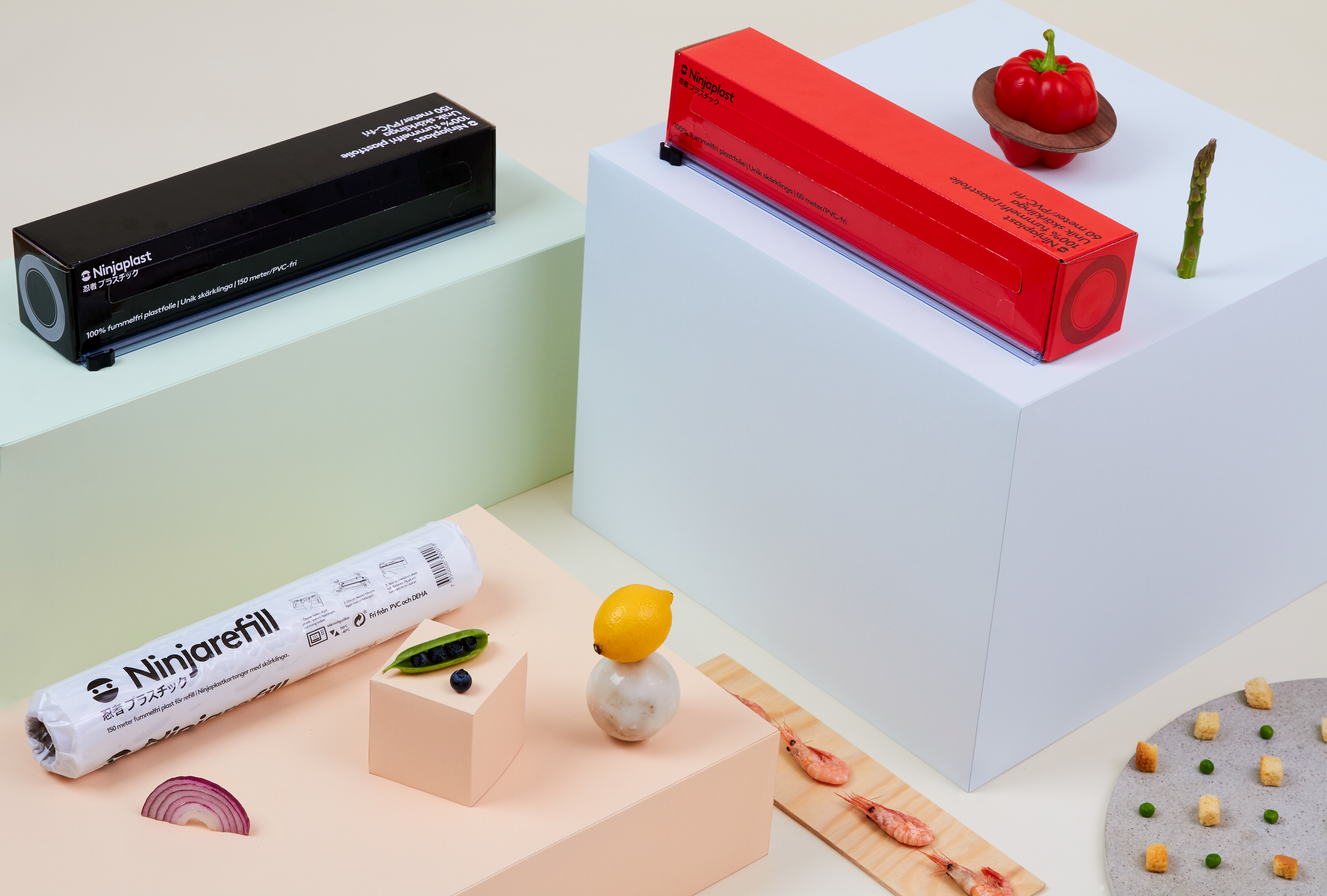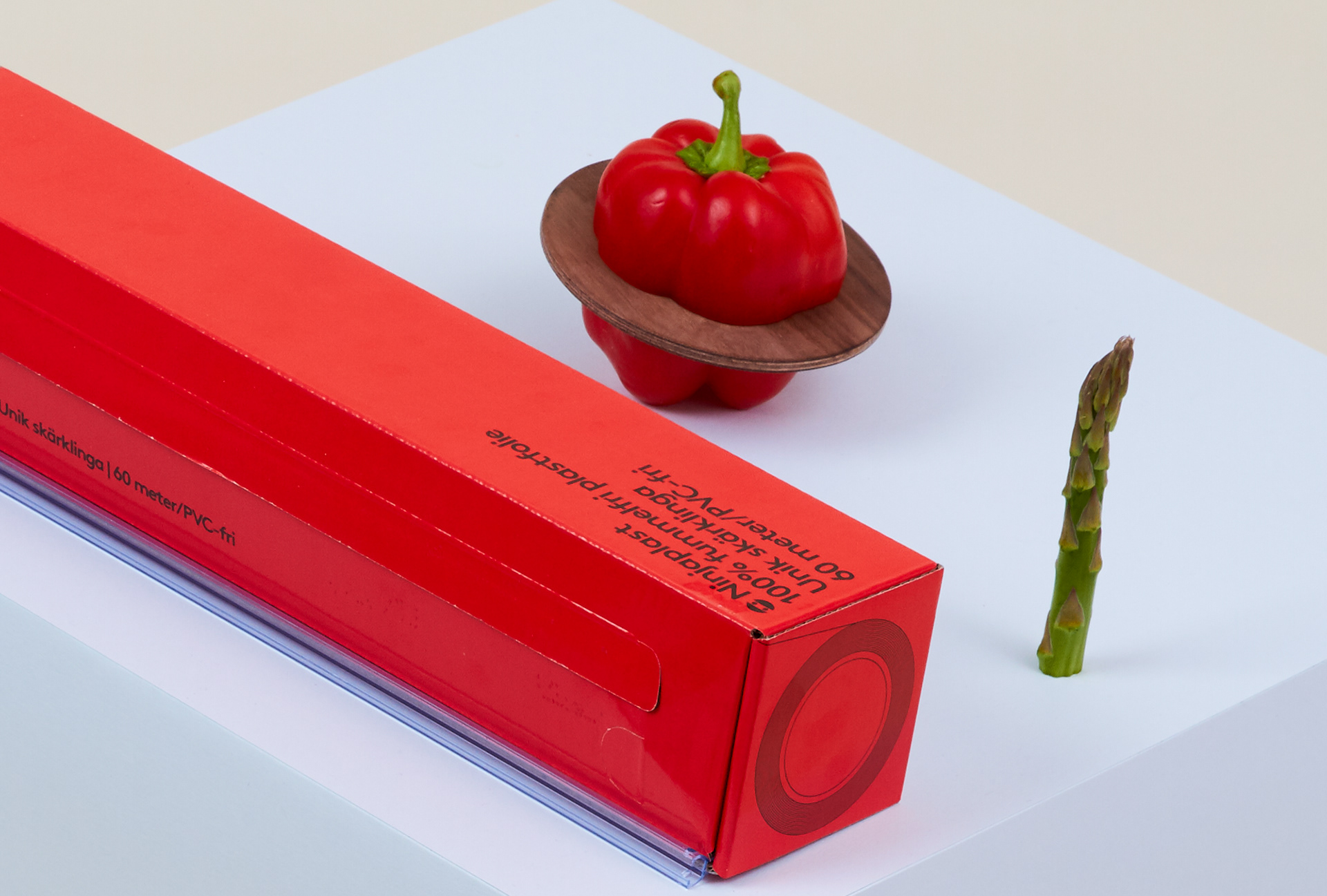 Set design compositions made for Ninjaplast @ SNASK
Ninjaplast is a Swedish  company which produces PVC free plastic wrapping for food preservation. The packaging comes with a cutting edge which reduces the annoying mess and stickiness of a regular plastic wrap. 
The idea behind the Art Direction for the photo shoot was to create minimalistic improvisations of food compositions which would emphasize the convenience of the product.